When Science Education Becomes Extraordinary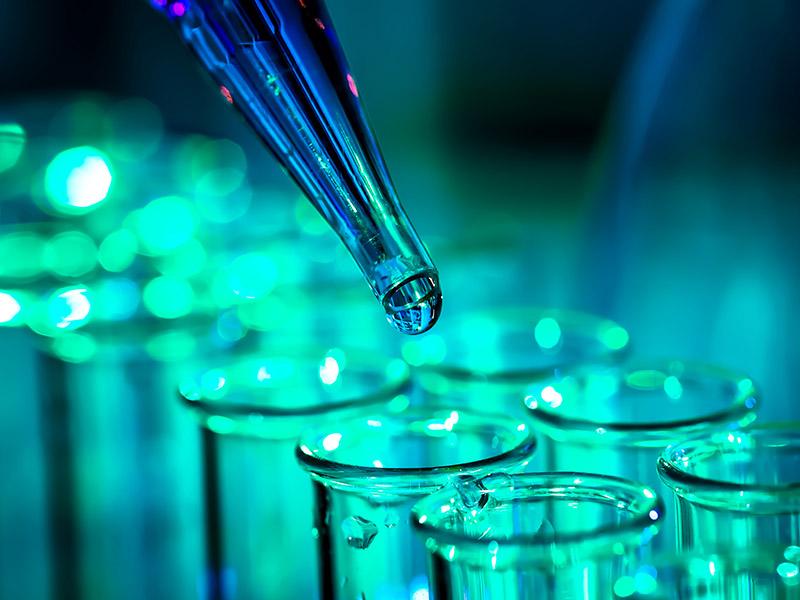 With the mapping of the genome to the development of new tools to harness the power and the potential of Big Data to the looming global climate crisis, science is rapidly changing, and science education is changing along with it. Among this year's graduating class of UVA's College and Graduate School of Arts & Sciences are a uniquely talented group of students whose undergraduate education has been defined and enhanced by the opportunity to engage in and impact meaningful research, working alongside faculty and graduates who are advancing the boundaries of scientific knowledge.  This May, the scientists of the graduating class of 2023 will take their next steps toward meeting the challenges the future of science offers.
"STEM research in the College is thriving," said Ken Ono, STEM adviser to the provost and the Marvin Rosenblum Professor of Mathematics at UVA. "Our researchers are improving the human condition and making headway on important challenges that face mankind: climate change, the pursuit of clean energy, mental health, to name a few. In our labs and classrooms, these researchers are mentoring bright minds, future leaders and people of influence."
Meet some of the bright minds and future leaders of UVA's Class of 2023.
Henry Chin, Environmental Scientist
From an early age, Henry Chin heard the call to become a steward of the environment, and this spring, he graduates with a degree in environmental sciences with a specialization in environmental and biological conservation.
An Echols scholar and a member of the College Science Scholars program, he had an interest in studying all the sciences.
"That's unmanageable," Chin said. "But I feel like environmental science is the intersection of all of them."
The major gave him the opportunity to explore a discipline that requires a not just expertise in biology, chemistry and physics, but also involves an understanding of engineering, politics and economics.
"Everything comes together in the environment," Chin said.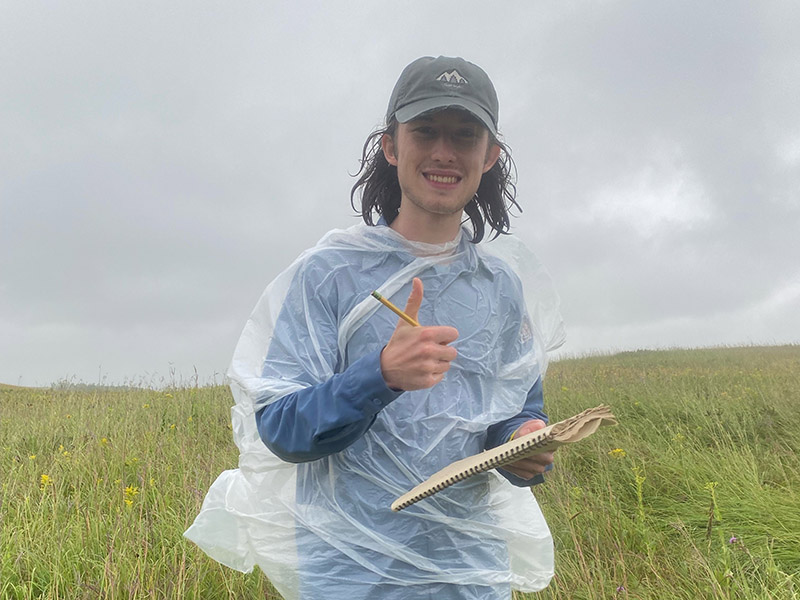 In his second year, Chin found an opportunity to do research of his own, a unique opportunity for undergraduates that's rapidly becoming a characteristic of undergraduate STEM education at UVA. The project involved studying the impacts of bison and cattle grazing in the prairies of South Dakota to identify more sustainable ways of managing ranch land. The project also involved working with a local Native American tribe helping create opportunities for young people to have their voices heard, to reclaim their community and their culture, and to call attention to the environmental and cultural issues they face. The work involved fieldwork, lab work, data analysis and extensive travel to South Dakota, and Chin describes the experience as the highlight of his college career.
One of a long line of educators, Chin is currently working as a substitute teacher, and after he walks the Lawn this May, his short-term plan is to return to graduate school for a masters degree in education. After that, he's focused on the idea of teaching science.
"Education is a passion of mine, and I've always found it very easy to help people learn, especially younger people," Chin said. "I think environmental science is incredibly important, and not only is it important to understand how the environment works and how we interact with it, but being enthusiastic about it is incredibly important. One of my passions is, through my own love for this subject, to bring that enthusiasm to others. I want to provide youth with the tools they need to fix the problem's the environment poses rather than be overwhelmed by them."
Ginger Smith, Neuroscientist
Ginger Smith, from Woodbridge, VA, has liked science for almost as long as she can remember.
"I started really getting into my science classes in elementary school," Smith said. "I just remember loving that there was always more to learn. Something about it just excited me, because there's so much to explore, and I began to see how science can tell incredible stories."
By the time Smith had reached high school, her story began to take shape.
"I started learning more about the brain and how it determines who we are and who we become, and I got really interested in that," Smith said.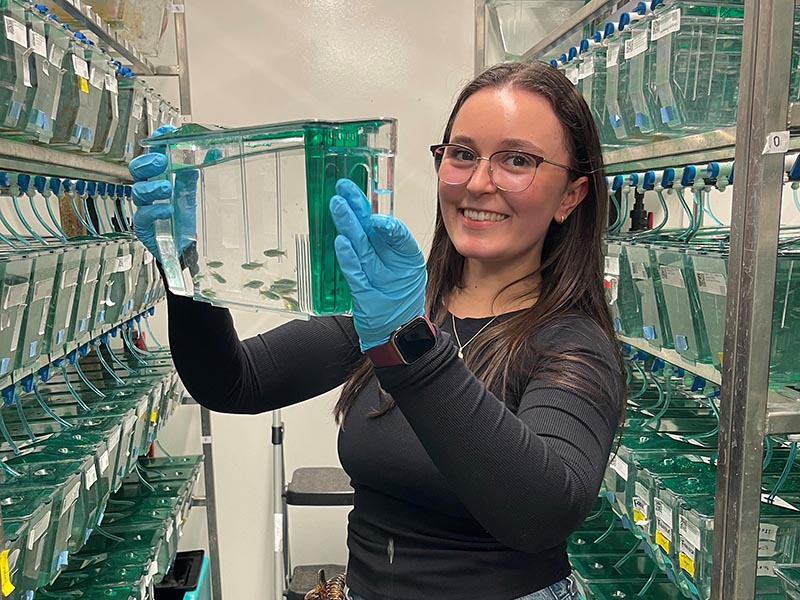 By the time she reached UVA, Smith knew that she wanted to pursue a career in neuroscience. One of the reasons she chose UVA was that the neuroscience program makes undergraduate research an integral part of its curriculum.
As an undergraduate researcher in the Kucenas Lab, Smith, who will graduate the spring with a degree from UVA's Program in Fundamental Neursocience, has worked alongside biology professor Sarah Kucenas, co-director of the Brain Institute and director of UVA's Undergraduate Program in Neuroscience, one of the most competitive undergraduate neuroscience programs in the country. She has played an important role in Kucenas study of Zebrafish and the role glial cells play in the development, maintenance and regeneration of the nervous system using zebra fish. Kucenas' research shows that glial cells play a much more active role in the development of the nervous system than once thought.
Smith feels the undergraduate research experience has not only taught her to how to be a scientist, how to write and think like a scientist, but it has also given her the confidence and the direction to take the next steps in her pursuit of an M.D. or a Ph.D. in neuroscience, studying the development of the brain and its neurological pathways.
"There are so many neurodevelopmental neurodegenerative diseases that have roots in the processes that are very important to development," Smith said. "If we don't understand how the brain develops correctly, there's no way to figure out what's going on when things go incorrectly. We need to have a baseline understanding of how the process works."
In the meantime, she has been accepted into a two-year post-baccalaureate at the National Institutes of Health in Bethesda, Maryland, where she'll use functional magnetic resonance imaging technology, or FMRI, to study multiple sclerosis.
"I'm really excited about it, because it combines some of the basic science research that I've been doing for so long and love with the study of disease, and that should prepare me really well for a career as a physician-scientist," Smith said.
Carmen Petras, Environmental Scientist, Plant Biologist
The Class of '23's Carmen Petras began her undergraduate career as a biology and physics major. After taking general chemistry and liking it, she was faced with the difficult task of having to narrow down her interests. A few courses in environmental sciences, made the job a lot easier.
Petras loves nature and found that her classes in the environmental sciences have given her the apply physics, biology and chemistry, and they have introduced her to disciplines like engineering, computer science and even policymaking.
 "I love physics, I love biology and chemistry, and I love nature and the environment, and majoring in environmental sciences meant that I didn't really need to choose," Petras said.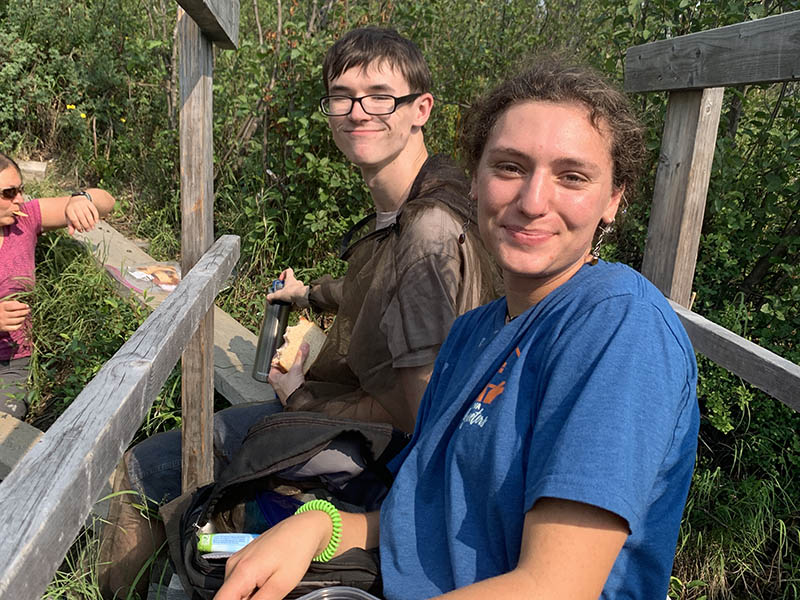 Early in her career as a student at UVA, Petras accepted an undergraduate research position in the Department of Environmental Sciences' Plant Ecology & Remote Sensing Lab, which uses a variety of tools to observe and analyze the impact of climate change on the earth's ecosystems. The work involved travelling to Alaska to collect data, an experience that involved months of planning and preparation and several weeks of fieldwork, followed by a year of data analysis.
Petras' research, supported by a highly competitive Research Experience for Undergraduates grant from the National Science Foundation, involved using a laser to look at the leaf angles of trees, their branching patterns and other characteristics to determine whether or not the structure of trees could be a significant factor in climate change models. And her conclusions, which she presented to leading environmental scientists and policymakers at the American Geophysical Union Conference in Chicago in 2022, suggest they are. Her data shows that there's a clear relationship between tree structure, or leaf angle, and other leaf traits such as nitrogen content and leaf mass.
"Understanding why trees look the way they do is a question that has attracted generations of ecologists, and leaf angle is the elephant in the room — everyone knows that it's important for harvesting sunlight, but it has been extremely challenging to measure. Carmen's approach using a novel instrument broke the barrier and captured the angle of hundreds of thousands of leaves," explained Xi Yang, a professor with the Environmental Sciences Department who studies the interaction of vegetation and climate and their impacts on climate change.
After graduation, Petras will work with the NASA DEVELOP program looking at wildfire mitigation in central Chile using satellite data before returning to school to pursue a Ph.D. in either environmental sciences or science policy. She feels that the more important work may be in working to communicate the gravity of world's climate crisis.
"The science is there, and the research is there," Petras said. "People just aren't listening to it."
Rohan Parikh, Biochemist
Even as the pace of scientific discovery quickens, the culture of the scientific community is changing too, and Rohan Parikh, who graduates this spring with a major in biochemistry and a minor in math, is poised to be a leader on both fronts.
A member of the College Science Scholar program, the College's honors society for students in the sciences, Parikh has been involved in research since his first year at UVA. Working with the Biochemistry and Molecular Genetics Department of UVA's School of Medicine. Parikh has been a member of a research team investigating how the information contained in genetic material is translated into proteins, the building blocks of body tissue. His role has been to analyze large sets of data, looking for clues that will help the team understand how the process of gene expression is regulated by the body, which could lead to new treatments for a disease like cancer that occurs when that process goes awry.
The team has developed and published an approach to data analysis using machine learning to better understand the role RNA molecules play in genetics. Parikh and his colleagues have developed an algorithm that promises to expand our understanding of the complexities of the genome.
"Our ability procure data vastly overpowers our ability to analyze it, and machine learning is especially valuable when we're working with big data sets like these," Parikh said.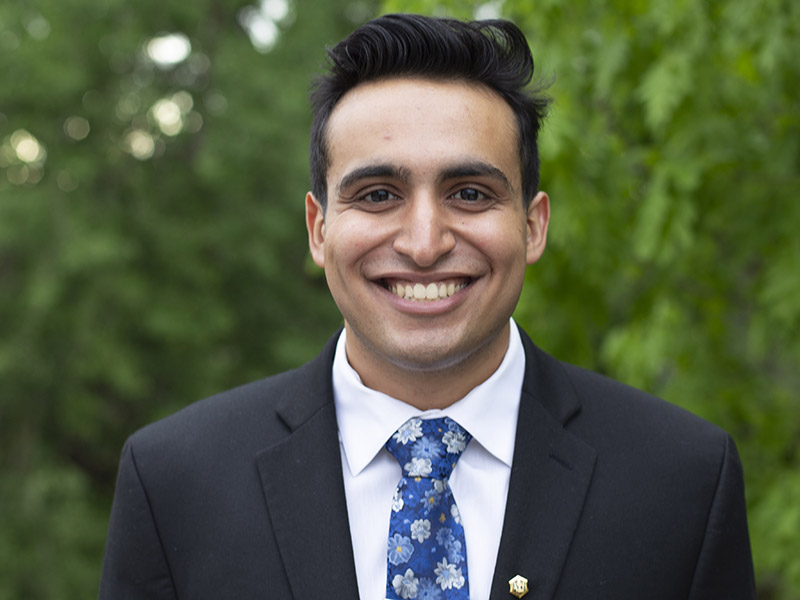 Although Parikh, who plans to pursue a career in the medical field, doesn't see machine learning or artificial intelligence replacing medical judgment or insight, he does think it has value as a tool to supplement that insight.
"I definitely think it will be a valuable supplement," Parikh said. "I think it has the ability to help find patterns in data that we would never have been able to find using conventional methods."
Another advantage machine learning brings to the table is that it could help make precision medicine — a costly approach to tailoring disease prevention and treatment to individuals based on their genetic makeup and their environment — more accessible to people who couldn't otherwise afford it.
"Something I would really love to do is to find a way to make that sort of medicine more accessible and more cost effective," Parikh said. "Being able to take that data and directly output results that are clinically relevant can help people immediately."
Parikh has also played an important role in the life of STEM students at UVA as a member and, most recently, president of Alpha Chi Sigma, the University's professional chemistry fraternity that supports the rapidly expanding diversity of the community of students interested in pursuing careers in the sciences.
Under Parikh's tenure, the organization has expanded its outreach into the UVA community, established a peer-advising network and is building its capacity to expand advising for incoming students. His experience as a member and leader of the organization has advanced his interest in pursuing a career in medical research, but it has also sparked his interest in educating STEM's next generation.
"I'm really interested in working with patients directly to more immediately improve patient outcomes and treatments, but I think I'd love to go into academic medicine in some capacity and having the opportunity to teach," Parikh said. "I definitely want to impact the world through teaching students and helping shape the future of medicine."