Class of '23 Social Science Grads Making Change Happen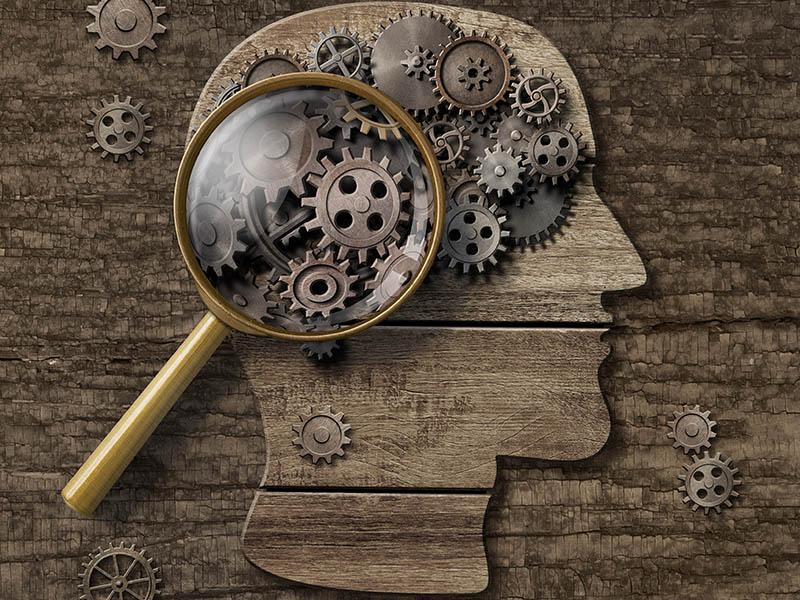 For many of the Arts & Sciences students who choose to major in one of the social sciences, their passion to deepen their understanding of human behavior and its impact on the economic, political and social frameworks of society extends far beyond the classroom.
As they explore and debate the fundamental, global challenges of society, these same students pursuing degrees from the Departments of Anthropology, Economics, Politics, Sociology and other interdisciplinary programs within the College and Graduate School of Arts & Sciences often create opportunities to effect change on Grounds and beyond.
This year's graduating class of social sciences majors at the University of Virginia is no different. The College's Class of 2023 features many talented students who not only carved creative, interdisciplinary paths of study but also embraced opportunities for student leadership and public service.
Meet three of the distinguished social science majors from Class of 2023 who left their marks at UVA and who are poised to make a difference in the next phase of their young adulthoods.
Garreth Bartholomew, Politics/Environmental Thought & Practice
Garreth Bartholomew calls Virginia home, but his childhood passport got plenty of use as his mother's teaching and public health career took the family around the world. Homeschooled for much of his youth, Bartholomew spent time living on a houseboat in England and part of another year in Morocco, among other stops. Through his mother's work and his nontraditional educational path, Bartholomew appreciated the value of public health and public health policy from an early age.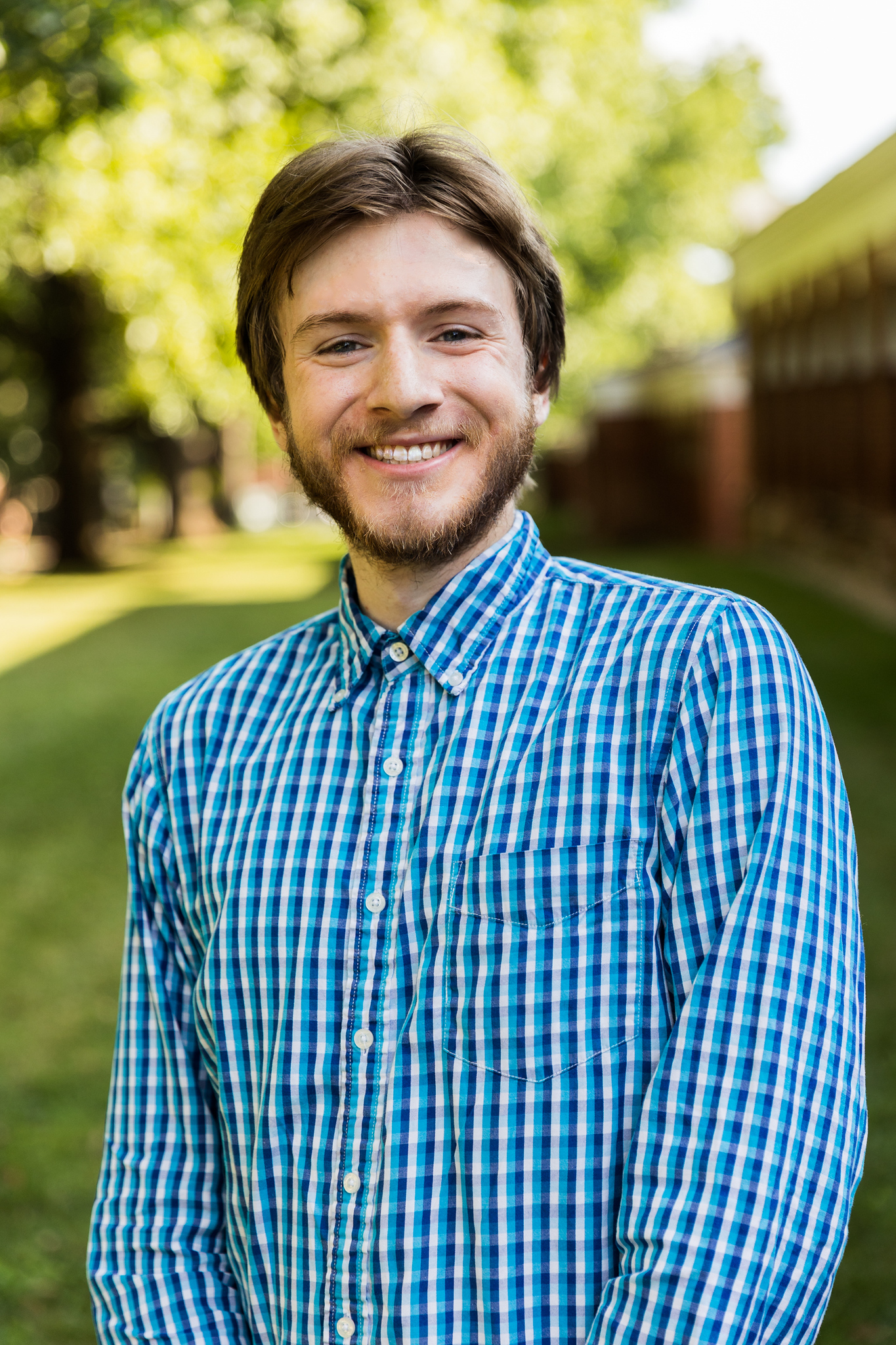 He arrived at UVA in 2020 as a self-confessed "huge political junkie" enthralled with the work of Prof. Larry Sabato and his work as director of the UVA Center for Politics. An Echols Scholar, he also arrived with a track record of student advocacy work as founder and president of a food and hunger task force that reduced food waste at his high school by 26 percent and helped to divert hundreds of pounds of food that would have been thrown out to food pantries and other donation centers.
He continued that work at UVA, where he worked with the University's Office of Student Safety & Support as a graduate food insecurity and basic needs assistant. Within that role, Bartholomew worked with University leadership to identify the food insecurity issues on Grounds and served as a liaison for UVA programs and policies designed to support food pantry options and other services for students who need assistance getting enough food to make it through the week.
"It's really a lot more complex than people think," said Bartholomew, who graduates this May with degrees in Politics and Environmental Thought & Practice and is completing a master's degree in public policy from UVA's Batten School of Leadership & Public Policy. "It's not just about a student who never has access to food. Our estimates for the Newcomb Hall community food pantry, the largest one here, is that we have about 2,000 students using it every semester, and about 26 percent of students will experience food insecurity during their time here.
"We're trying to create the strongest safety net possible so that even if a student just has to dip in once or twice to get some items from the food pantry, they can get back to food security status as quickly as possible."
Bartholomew also serves as a graduate accommodations advisor with the UVA Student Disability Access Center and volunteers as an outreach and research intern with the Cassiopeia Foundation & Appalachian Regional Commission, which works with close to 40 philanthropic organizations working on food and sustainability issues in Appalachia.
Some of his fondest memories from his undergraduate years at UVA are related to his efforts with other student organizers working with Remote Area Medical (RAM), a nonprofit provider of free, pop-up medical clinics. Together, Bartholomew and the other students involved with the UVA chapter of RAM organized a clinic last November in Fisherville, Va. that recruited 40 doctors, 40 dentists and 20 vision providers to serve more than 500 patients one weekend.
"I've rarely seen a UVA student who has been as engaged — and successful — both in his studies and in his extracurricular service," said Prof. Paul Freedman, director of the College's Environmental Thought and Practice Program and director of undergraduate programs for the Department of Politics.
Bartholomew will spend this summer working with the U.S. Department of Agriculture's Congressional Hunger Center program in Washington, D.C. before returning to Grounds this fall to complete his master's degree in public policy.
Tolliver Mance, Politics Honors Program/African American and African Studies
Each spring, the Honors Program in the College's Department of Politics admits a small cohort of rising third-year students eager to study and debate politics with some of the top faculty in the department before completing an original thesis project before graduating. Tolliver Mance knew little about the unique program before receiving an email inviting her to apply, but on the eve of graduating this month, she said could not imagined a better program for her to refine her voice as a writer, researcher and effective student leader and advocate on Grounds.
"I can look back at the papers I was writing just two years ago and kind of cringe," Mance joked. "It's amazing how much I've been able to grow in the Honors Politics program. I really don't think there's another program like it. Five of us were thrown together and stuck with each other for hours on end. It's such a special, little world that has been so stimulating for me as a thinker and writer," said Mance, who graduates this May with undergraduate degrees from the Honors Politics program and the Department of African American and African Studies.
"The way we're able to trust in one another and grow to understand, week in and week out, what our positions are. You're reading each other's papers each week, you're reading these books with one another, you're able to come in and create an environment where you're not sitting back and just absorbing as students. You're really leading the class and taking charge … I don't know where else I would have been able to do that."
During her four years on Grounds, the Richmond native recognized a need to create new spaces and outlets for the Black student community. Two years ago, Mance founded the Virginia Black Review, a political, cultural and art publication celebrating Black creativity. The publication has grown to a staff of 18 students, and Mance turned over the reins as editor-in-chief this spring.
"I was noticing a gap or lack in how the Black student experience was being shared. So, I thought, 'Should I create that space for myself?'" Mance said. "We just elected our second executive team ever, and it was a really fulfilling process to hear people talk about where they want the organization to go, to know that used to just be an idea in my head is something that there are now people who will keep it going."
A resident of the Lawn her fourth year and a member of UVA's Raven Society, the University's oldest honorary society recognizing scholastic achievement and leadership service, Mance also organized Black Student Alliance events speaking to the political concerns and questions of Black UVA students and served as director of content for a group called Bringing Race into Dialogue with Group Engagement. The group organizes training modules and workshops on race and racism for student leaders and University organizations such as the Inter-Fraternity Council and Housing & Residence Life.
"I was inspired by the older Black students who got here before me, seeing the work they were doing already and some of the horizons they were expanding," she said.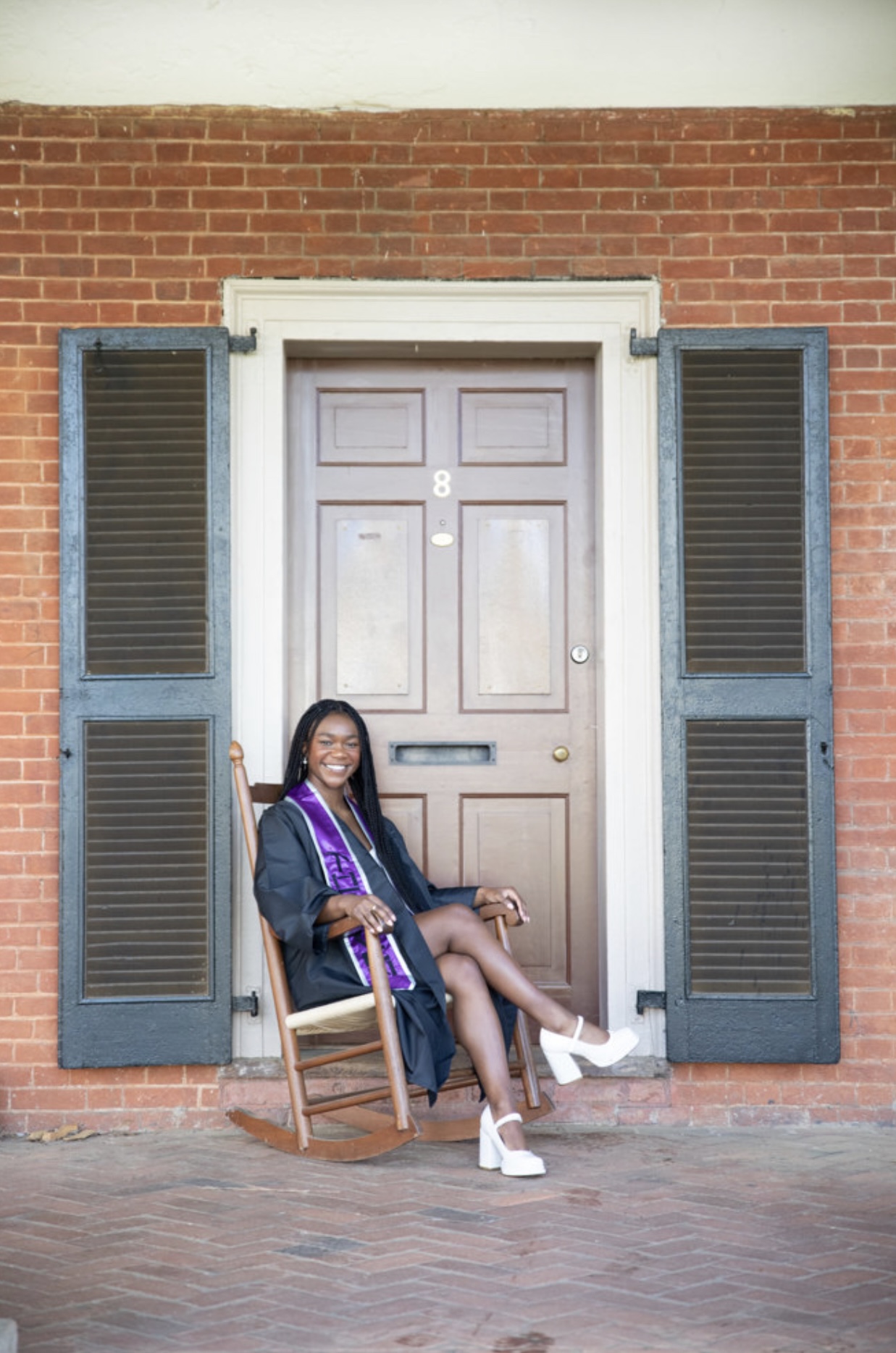 As research assistant with the Karsh Institute of Democracy's Religion, Race & Democracy Lab, she also recorded a podcast interview with her father about his experience being recruited to integrate the Woodberry Forest School in the early 1970s as a promising youg student from Orange County, Va.
For her Honors Politics thesis, Mance researched the commodification of the Black body, across the era of enslavement in the United States, the Jim Crow era and the contemporary era of internet commerce. Her lead thesis advisor, English Prof. Marlon Ross, said having Mance as a student was "the kind of opportunity for which a teacher dreams."
"As an intellectual, Tolliver is strategically ambitious, as a researcher meticulously thorough, and her prose is as powerful and poignant as the subjects she addresses," he said, adding that she is an inspiring example of leadership beyond the classroom as well. "This is part of Tolliver's UVA legacy, one that enhances the intellectual and artistic life of students, faculty, staff, alumni, and beyond," he said of her work founding the Virginia Black Review. I'm humbled to have taught and learned from Tolliver, and I'm eager to witness what is guaranteed to be a stunning career and an enriching life as she transitions from UVA to the larger world.
A previous member of the Undergraduate Black Law Student Association's executive board, she interned last summer with the Virginia Holistic Justice Initiative in Richmond last summer, working on solutions to reduce the human and financial costs of incarceration. Mance is moving to Washington, D.C. after graduation as she considers law school and a future career in public interest law.
Juan Salgado, Archaeology
When he arrived on Grounds in the fall of 2019, Juan Salgado was considering a degree in biochemistry and was already poised to declare as a biology major. Then he took a course called "Introduction to Archaeology" his first year in the College's Department of Anthropology, and he discovered a new calling that led to summer field work in the Salt Flats of Utah and archival work assisting projects researching Byzantine Athens and the earliest Native American inhabitants of Virginia.
"I've always been interested in old things, so I guess I'm an archaeologist at heart," he joked.
Graduating this May with a bachelor's degree from the College's interdisciplinary archaeology program, Salgado will begin his graduate studies overseas this fall in the United Kingdom at the University of York, where he will pursue a master's in zooarchaeology. Also known as faunal analysis, zooarchaeology is a branch of archaeology that studies bones, shells and other remains of animals from archaeological sites.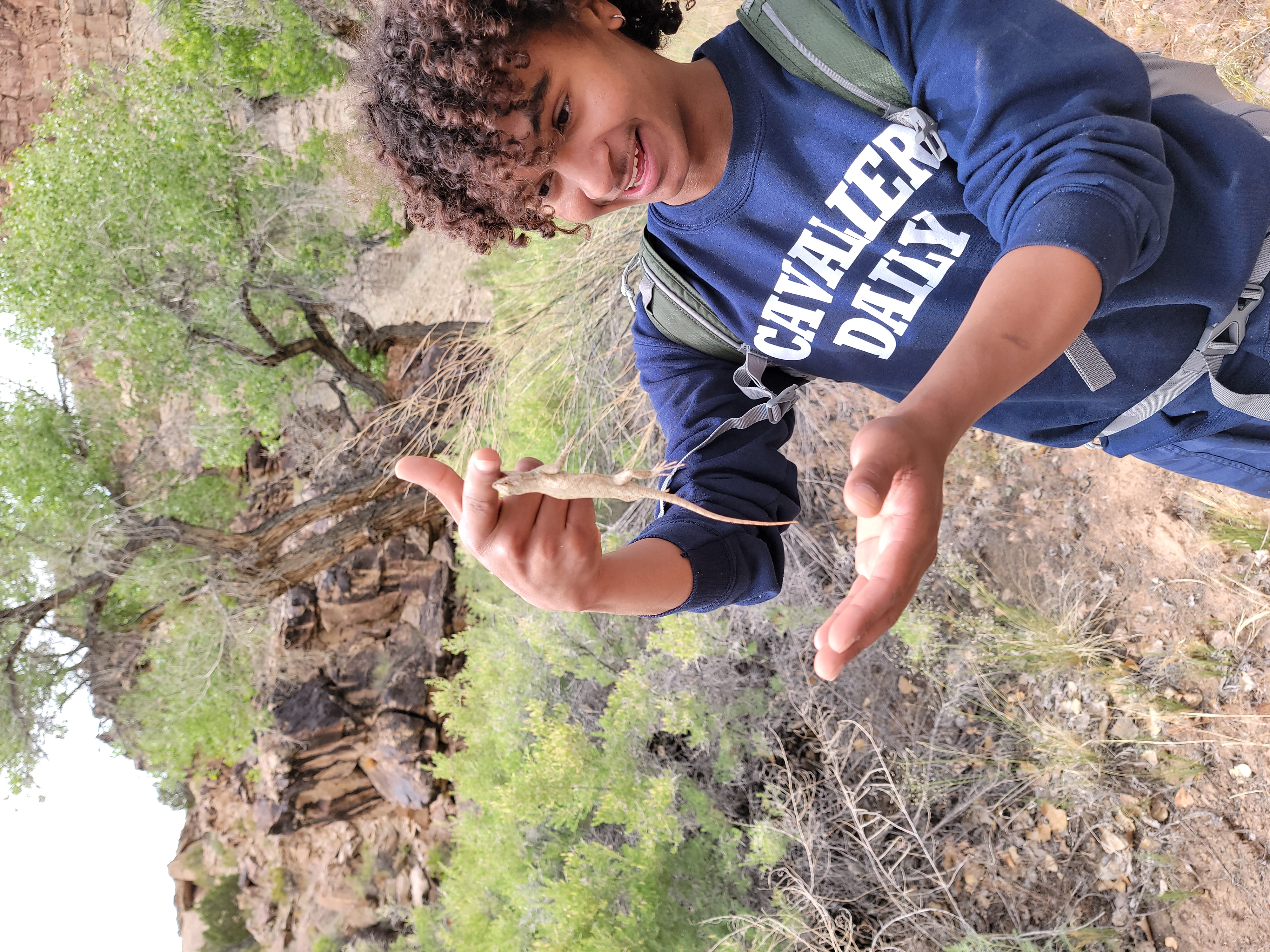 Salgado grew up in the Baltimore area but has called Bedford, Va. home the last eight years. As he dived into archaeology program at UVA, he sought out Fotini Kondyli, associate professor of Byzantine art and archaeology, as an early mentor. As a research assistant for Kondyli's "Inhabiting Byzantine Athens" project, Salgado combed the American School of Classical Studies' online database for excavation materials and helped to create 3D models of Athenian Agora architecture and artifacts. He also worked on creating podcasts for the American School of Classical Studies about the efforts to reconstruct houses and recreate how people lived in the area of the Athenian Agora from the 4th century to the 15th century AD.
"Archaeology is a small department at UVA, but if you know how to look for opportunities and are passionate about what you're doing, the faculty will support you," Salgado said.
His work with Kondyli led to other internships at UVA, including one as a research assistant for the Albert and Shirley Small Special Collections Library's Flowerdew Hundred Project. This permanent exhibit features evidence of Virginia's early inhabitants: Native American pottery shards; arms and armor used to defend the new colony; refined, imported wares from Europe; and American-made goods, including items manufactured by African Americans.
Last summer, Salgado got his first prolonged taste of archaeological field work spending two months at a University of Utah-sponsored program for zooarchaeology and field ecology students. The field school combined lab work and lots of travel through the Salt Flats of Utah and into Nevada, where they examined skeletal animal remains of pronghorn sheep, mountain lions and smaller animals that dated back as far as 500 years ago.
"I did most of my research out there on a fairly new assemblage on a bison body that died six years ago," Salgado said. "It's the type of work that needs a lot of focus, and you have to love it. Otherwise, it's painful. But I have to say, it was the best time I've had in college."
Before leaving for England, Salgado will work this summer at Monticello as an archaeology intern. He has been talking already with the program director at the University of York about potential thesis topics, and he's narrowing his focus potentially on bat populations and how they have changed in the last 20 years.
"I learned at UVA to appreciate how serious the archaeology department is here and how passionate the faculty are about their work," he said. "That motivates me in my own way, going down different rabbit holes, chasing leads and working with different libraries to network and build relationships. I can't wait to start."