Graduate School of Arts & Sciences Raising Level of Year-Round Support for Doctoral Students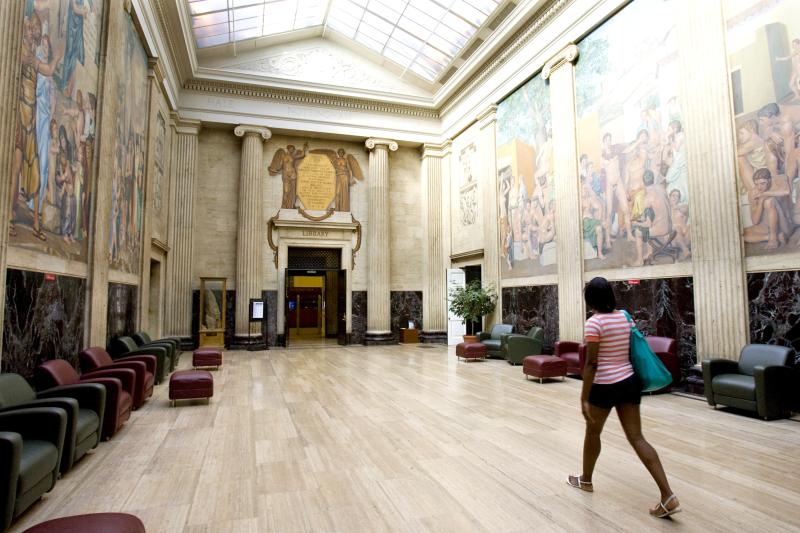 The Graduate School of Arts & Sciences at the University of Virginia announced it will raise the minimum level of year-round support to $30,000 for its doctoral students. New and current Arts & Sciences doctoral students will receive the additional funding starting with the Fall 2023 semester. For some students, depending on the program, this represents up to a 20% increase in financial support for their educational experience.
"Doctoral students are at the heart of the arts and sciences," said China Scherz, Associate Dean for Graduate Education and Associate Professor of Anthropology. "We simply cannot do what we do without them."
They help us to recruit and retain distinguished faculty, they carry out vital research across all of our disciplines, and they serve as crucial mentors and teachers for our undergraduate students."
In addition, according to Christa Acampora, Dean of the College and Graduate School of Arts & Sciences, doctoral students are major contributors to the common good. In addition to becoming future faculty members, they are increasingly earning their degrees to work in research institutes, consulting firms, governmental agencies, and non-profit organizational leadership.
"Investing in graduate education is good for the students, good for the University, and good for discovery, research, and creative activity," said Acampora. "This is how we can create significant value in the lives of individuals and for the betterment of society."
In addition to a substantially increased overall support package, Arts & Sciences is extending the maximum time period for guaranteed funding in some programs. This is intended to accelerate students' completion rates and reduce the time required to complete degrees.
"This good news is the fruit of efforts by many people in Arts & Sciences, including our department chairs and managers, directors of graduate studies, dedicated staff, current students and alumni, and our philanthropic supporters," said Acampora. "This is one step toward the goal of attracting top talent to the Graduate School—it's an essential component of a great and good research university."
More information is available via the Graduate School of Arts & Sciences website.